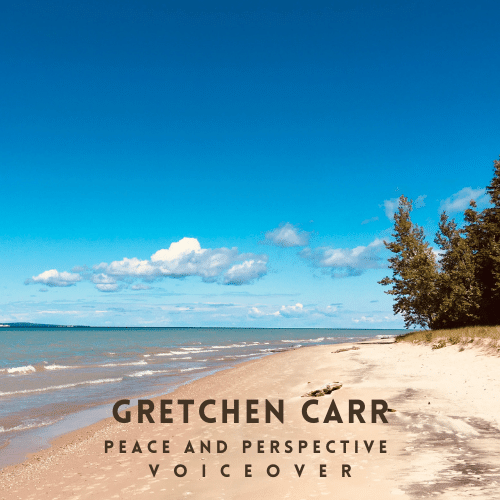 I believe that our surroundings shape who we are, and so I recently launched the Traversecityist, a podcast about regional culture in and around Traverse City, Michigan. When one lives in a beautiful place, one is instilled with a sense of peace and perspective. My voice can give your projects just that.
I am also a classically trained vocalist and pianist, with a background in education, business, public media, and the performing arts. I hold a Bachelor of Arts in Music from Western Michigan University and have completed graduate studies in Historic Preservation at Eastern Michigan University.
I'm proud to be a professional member of the World Voices Organization, and an ambassador for the Michigan Chapter of Women in Voice.